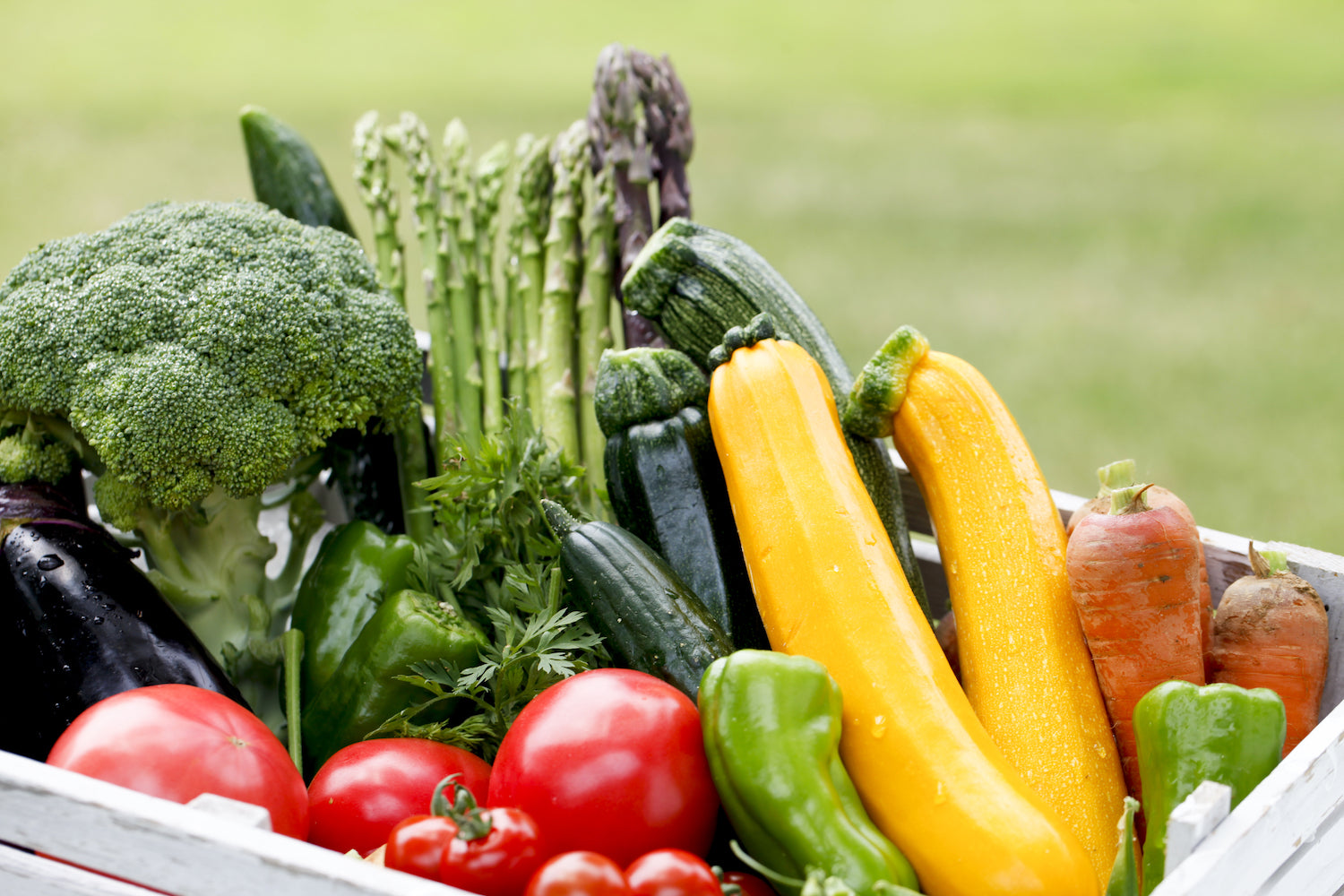 When every penny in the budget counts, there's no room for wasting food. Yet, American families throw away almost 500 pounds per year of produce that's gone bad. That's about 14% of all the food they buy, and costs each family about $600.00 per year. Added up, that means as a nation, we toss out almost $43 billion dollars of brown bananas, moldy peaches, wilted spinach, and a soupy substance that used to be lettuce every year. Interestingly, the answer to this problem lies in chemistry. No, not more preservatives; the natural chemistry of plants holds the key to cutting down on food waste.
IT'S A GAS, GAS, GAS
Like every other living thing on the planet, fruits and vegetables breathe. But, they don't stop when we pick them. Respiration continues long after harvesting; not only that, but certain plants have gas. Ethylene gas, that is. Ethylene gas is a ripening agent. While some fruits and veggies emit ethylene, others are sensitive to it. So sensitive, in fact, that being near a "gas-producer" will cause them to over-ripen, or "go bad". Kale, for instance, is extremely ethylene-sensitive. If you put it in the vegetable drawer with apples or peaches, kale will turn yellow and wilt in a few short days. Put another way: Grandma was right. One bad apple really does spoil the barrel.
One thing that everyone can do to reduce waste is to take sides; as in, ethylene-releasing produce on this side of the 'fridge, and ethylene-sensitive produce on that side. The key is to keep the two away from each other.
COLD SNAP
Temperature plays a big part in respiration, too. The warmer the temperature, the more the fruits and plants breathe and the faster they decay. Too much of a respiration reduction is a bad thing, though. If you keep your produce in air-tight bags, it will suffocate and spoil much faster. Also, some produce is cold-sensitive; refrigeration will ruin it. Potatoes, onions, winter squash, and garlic do much better in a cool (not cold) dark, dry area where they'll easily last up to a month, maybe more.
PUTTING IT ALL TOGETHER AND KEEPING IT ALL SEPARATE
Bearing in mind ethylene and temperature sensitivities, here's a convenient list of which fruits and veggies to refrigerate, which need to stay at room temperature, and which don't go together, no matter the temperature.
KEEP THESE GASSERS COOL
Apples
Apricots
Blueberries
Cantaloupe
Grapes
Green onions
Honeydew
Mushrooms
KEEP THESE GASSERS OUT OF THE COLD
Avocados
Bananas, unripe
Nectarines
Peaches
Pears
Plums
Tomatoes
GASSERS
Asparagus
Bananas, ripe
Broccoli
Brussels sprouts
Cabbage
Carrots
Chard
Cauliflower
Cucumbers
Eggplant
Kale
Kiwi fruit
Lettuce
Leafy Greens4
Parsley
Peas
Potatoes
Spinach
Squash
Sweet potatoes
Watermelon
WHOLENESS IS HEALTHINESS
Another great way to prolong the life of your produce is to keep it whole until you plan to eat it. It's been shown that even tearing the stem out of an apple allows certain microorganisms to start growing and the apple will spoil faster. The same goes for greens, vine-ripened tomatoes, and other bunched fruits and veggies, like grapes and celery.
GOOD, BETTER, BEST
These are some good ways to cut down on produce waste. An even better suggestion is to simply buy the amount you need, when you need it. This is made easier by visiting the many local Farmers' Markets available today. The best way, of course, is to grow your own produce. You know where it's been and you can pick it as you need it. Not only will you cut down on waste, but you'll get the best nutritional value possible and save money at the same time.