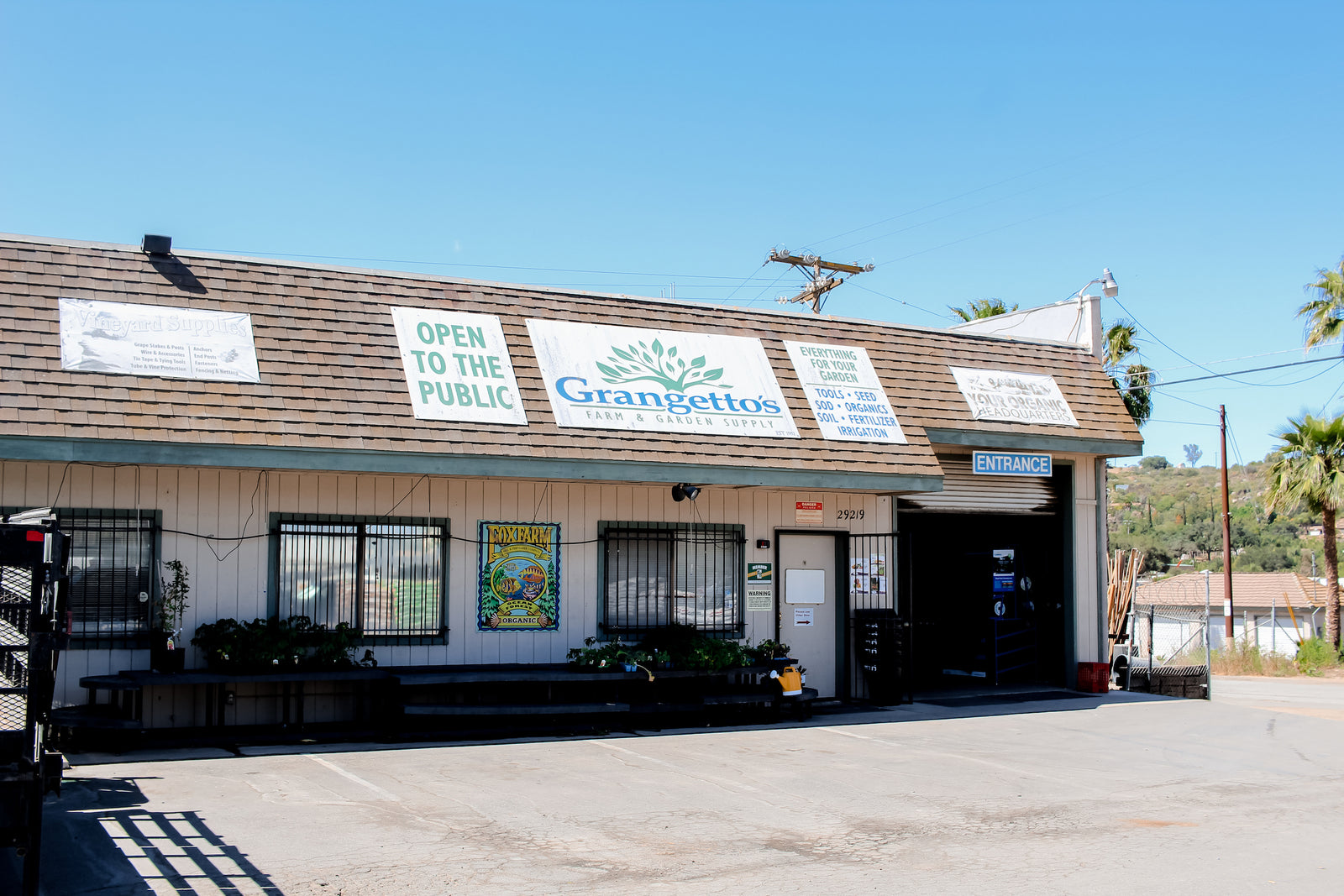 Dear Our Valued Customers,
It is with a heavy heart that we must inform you of the closure of our store in Valley Center, effective after business hours on Thursday, August 31, 2023.

We first opened our doors in Valley Center in 1976, with our initial location being adjacent to Hawkins Café and Lee Elder Realty (now occupied by Peperomi's Cafe). We rented from the Hutchings family, who were long-time clients, before moving to our second location at the old turkey farm on Liliac Road (now occupied by Harvest Ranch Market). Our friendly manager, Fred Northcutt, and delivery expert, Dave Paulino, served our customers for many years from this location.
Dave was hired by my father out of Orange Glen High School in 1981 and still works for the company today in our Purchasing department in Escondido. Our final and current location is at 29129 Juba Rd. Sadly, due to the high water prices and challenging economic conditions facing avocado, citrus, and nursery customers, we have decided to close this branch office. We want to express our gratitude to the Valley Center and Pauma Valley communities for their unwavering support over the years. We will continue to provide service to you from our Escondido, Fallbrook, and Encinitas locations (www.grangettos.com).
Thank you for your patronage, and we hope to see you soon at one of our other three locations.

Best,
Kevin Grangetto