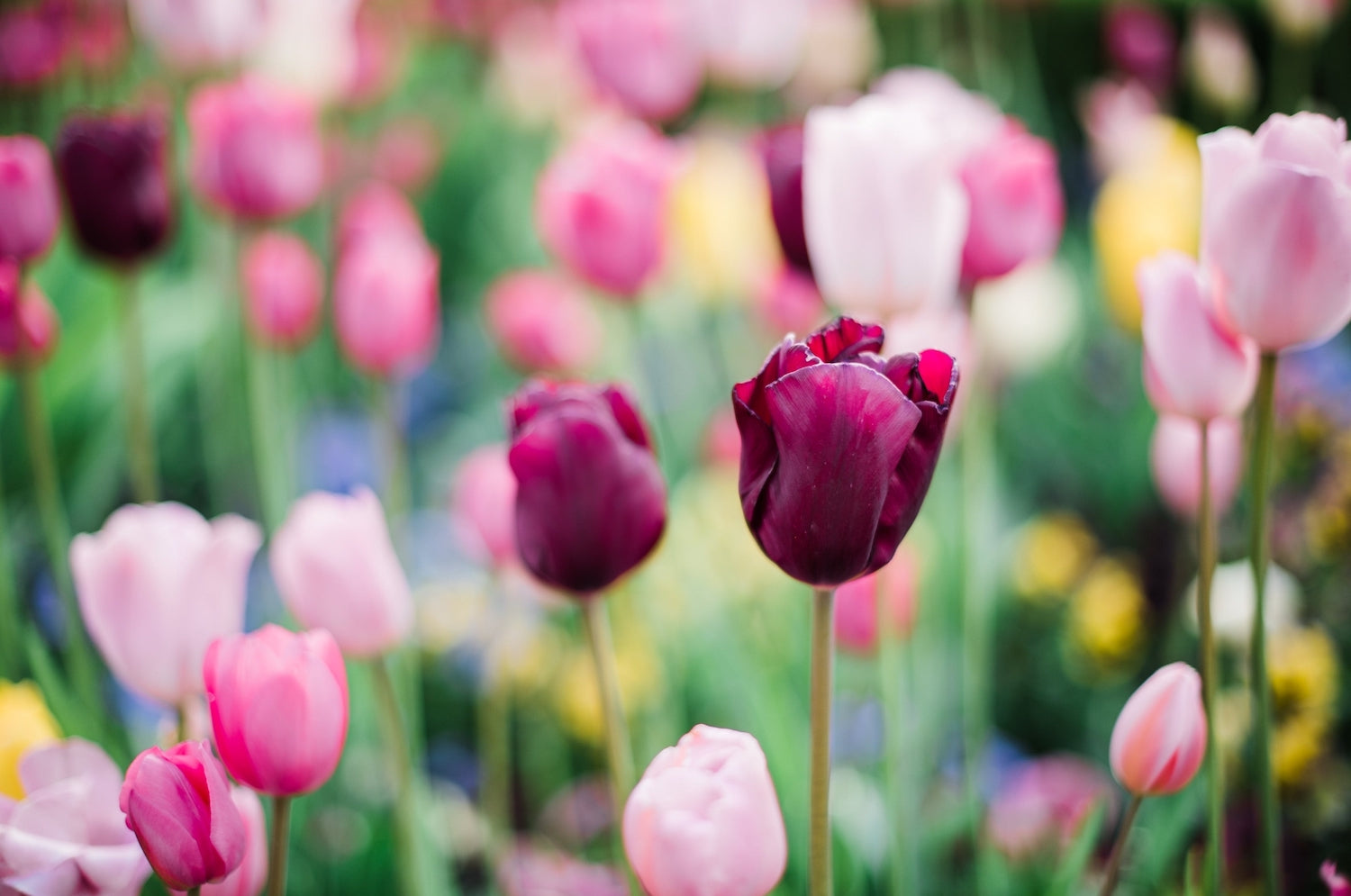 Spring is here and that means it's San Diego's peak planting season! You can plant almost anything from permanent landscape trees, shrubs, and vines to summer annuals, some cool and warm-season vegetables, and citrus. Here are some tips to serve as a spring planting guide for San Diego gardeners.
Quick Answer
San Diego Spring Planting Guide
These are the main takeaways for springtime planting in San Diego:
You can plant a wide variety of veggies and flowers, including roses, gladiolus, herbs, and tomatoes.
Keep weeds down.
Start seeds indoors for warmer season plants.
----
A Comparison
San Diego USDA Hardiness Zone
| | | | |
| --- | --- | --- | --- |
| USDA Zone | Area | Last Frost | Characteristics |
| Zone 10a | Inland San Diego County | Jan 31 or earlier | Mild Winters, Hot Summers |
| Zone 10b | Coastal Cities | Jan 31 or earlier | Mild Winters, Hot Summers, Cooler than Zone 10a |
| Zone 9 | Desert Regions | February  | Greater extremes in Hot and Cold Seasons |
Did you know that San Diego county overlaps multiple USDA hardiness zones? USDA hardiness zones are known as the standard for farmers and gardeners to use to help determine which plants will thrive in their location. The map is based on the average annual minimum winter temperature divided into different zones. Understanding the unique characteristics of your area's climate will help you better know how to gear up for spring. Frost is virtually negligible for most of San Diego county, but it's good practice to keep an eye on the forecast because our weather can be unpredictable. 



--
Springtime Planting 101
Recommendations for Spring Planting in San Diego
With spring in the air, the San Diego gardener's biggest challenge is simply deciding on which new plants to choose! Here are some of our recommendations for planting in March and April, as well as some techniques for ensuring your new additions flourish in your garden.
---
1. What to Plant
Flowers:
Azaleas and camellias are best planted while blooming, and March is still a prime bloom month.
Look for perennials such as campanula, columbine, coral bells, delphinium, foxglove (digitalis), diascia, penstemon, salvia, yarrow and so much more. Great annuals to pick from include celosia, coleus, dianthus, linaria, lobelia, marigolds, nicotiana, petunias, salvias, and verbena.
There is still time for planting bulbs! Tuberous begonias, caladium, calla, canna, dahlia, gladiolus, nerine, tigridia and many more. Add some Down to Earth Bone Meal to the planting hole for great root development and beautiful blooms!
Plant a few gladiolus every week until the end of March to get a continual bloom through the summer.
Plant roses as they begin their first bloom in March.
Many spring and summer blooming annuals can be planted from seed or transplants in April, in pots or directly in the ground. As the weather warms, switch out winter annuals for summer pick like celosia, coleus, dianthus, linaria, lobelia, marigolds, nicotiana, zinnias, petunias, salvias, and verbena.

Soil Prep & Installation:
Sow or transplant beets, celery, chard, herbs, Jerusalem, leeks, lettuces, green onions, bulb onion seed and sets, parsley, peas, peanuts, potatoes, radishes, shallots, strawberries, turnips, squash, lettuce, spinach, peppers, and tomatoes in March.
March is the last month to transplant artichokes, asparagus, broccoli, Brussels sprouts, cabbage, cauliflower, kale and rhubarb. Also plant strawberry, blackberry and raspberry roots so they'll bear fruit well this year.
Herbs to start from seed include anise, basil, chervil, chives, cilantro, dill, fennel, lavender, marjoram, oregano, parsley, and savory. Transplant mint, rosemary, sage, tarragon and thyme. This is also a good time not only to prune back herbs from last year, but also add in new plants such as chives, parsley, rosemary, sage, tarragon, and thyme. We recommend Stover® Seeds.
Plant cool-season vegetables such as beets, carrots, celery, chard, chives, endive, leeks, lettuce, green onions, parsley, parsnips, bush peas, radish, rutabaga, and spinach.
Plant warm-season vegetables after the threat of frost have passed. Plant snap beans, cantaloupes, chayote, corn, cucumber, eggplant, okra, peppers, sweet potatoes, squash, tomatoes and watermelon. Consider using Superthrive® for healthier, fast growing plants. Superthrive® is excellent for reducing transplant shock and reviving stressed plants.




Container Gardening: If you don't have backyard space for a garden, consider container gardening. Herbs, peppers, tomatoes, lettuce, eggplant, and zucchini can all be grown in containers. For planting in containers, hanging baskets, and raised beds, use a good potting soil such as Gardner & Bloome® Potting Soil.

Landscape:
March is a good time to plant citrus and avocado trees. They'll have all spring and summer to get established before winter's cooler temperatures slow their growth. Provide them with good drainage and choose varieties that are right for your area. If you wrapped the trunks of young trees last fall, unwrap them now. In the inland areas begin fertilizing citrus and avocado trees this month. In coastal zones continue to fertilize them. Use G&B Organics Citrus and Avocado Food for an organic approach or use Yara® Triple 15 for larger areas (non-organic).
Plant a new lawn or repair an old one with Grangetto's Grass Seed. Tall or Dwarf Fescue Seed supplies year round green turf. Apply Kellogg® Topper to keep seeds moist for germination.
Finish planting most California Natives in March. This is typically the end of the planting season for natives, but some areas will go beyond March. Visit Las Pilitas Nursery for best times to plant.
Plant succulents, including cacti and euphorbias.
April continues the prime planting season for everything from flowering trees and shrubs to ground covers and roses. Protect new plantings from insects with Bayer® Tree & Shrub.


2. Combatting Weeds
Your flowers and veggies thrive in spring, but so do the weeds! In our climate, just a little rain is enough to bring unwanted plants to your garden. Fortunately, your local Grangetto's has the products you need to keep the weeds at bay.

We recommend Bonide® Crabgrass Preventer or Bayer® Season Long Weed Control in lawns. For ornamentals and flower beds, use Green Light® Amaze. For non-selective areas, use Roundup® or QuickPro® products. Be sure to use a good sprayer such as Hudson® Sprayers.

DeWitt® Weed Barrier Landscape Fabric prevents weeds without chemicals. It still allows air, water, and nutrients to go through. Lay this fabric down before planting your garden.
3. Prepare for Later Planting
Not only is spring the time to get your garden going, but you can also get a head start on planting for next season!

Sweet potato sets, for example, can be started indoors for planting outside in May. The easiest and best containers to use are Grangetto's Speedy Roots pre-filled seed starter trays. Another option is to use peat pots, but plastic or clay pots will do just fine in a pinch. If using containers from a previous growing season, wash them with a solution of one part household bleach to nine parts water to sterilize them. This helps prevent the transfer of disease. Learn more about the whole process here.
Simply browse our selection of seeds to find your favorite summer veggies that can be started indoors now.

And there you have it! Stop by your nearest Grangetto's to learn more from our experts about what to plant in your spring garden. With these tips in mind, you'll soon be enjoying a beautiful springtime landscape!
More Resources: