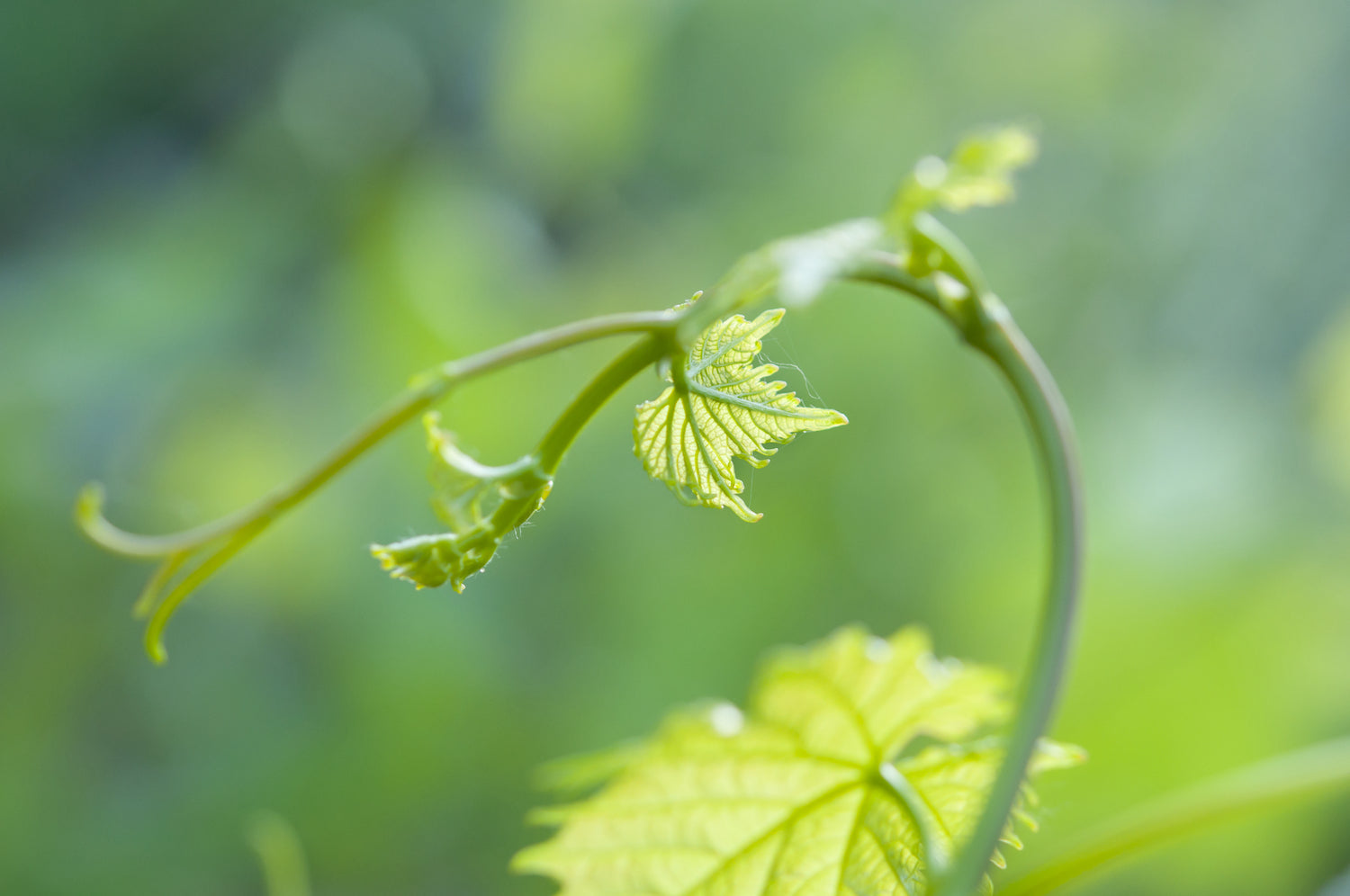 April is here and that means that the vintage growing season is officially underway across the San Diego and Temecula regions! This season brings the first bud break, as well as temperature swings that growers should be mindful of. Read on for vineyard advice from our vineyard specialist Matthew Noreen.
-----
BUD BREAK
THE GROWING SEASON IS HERE
This month we see the advent of "bud break," the process where the buds on the vines open up and burst forth with fresh green growth. Vines that looked dormant and skeletal just a few weeks ago now look very much alive.
The new growth is taking shape as spindly shoots, small leaves, and tiny flowers. Later this season, the flowers will self-pollinate and set the crop for the 2022 vintage. This year, bud break has arrived a couple of weeks earlier than usual, due to a dry and relatively warm winter. Another reason is the lovely spring weather we enjoyed in mid-March, with a few spots of rain as well as temperatures reaching the low 90s for a few days. With nothing holding them back, the vines got the show on the road!
-----
TEMPERATURE MANAGEMENT
PROTECTING TENDER SHOOTS
As always, the priority right now is to protect the delicate new growth from damage. As you may know, San Diego and Temecula enjoy temperature swings. Temperature differences of 60 and even 90 degrees are not uncommon within a 24-hour period in the midst of the growing season. The warm days enable the fruit to develop rich flavors, while the cool nights help maintain balance and structure.

In the spring, however, those temperature swings can sometimes take us below 40 degrees. This can spell trouble in the vineyard. If left unchecked, frost can stunt the new growth and the vine will lose its new leaves and flowers.

Therefore, vineyard crews, owners, and caretakers must be alert and vigilant whenever there's a chance of frost or extreme heat – and we must act quickly with protection. Weather stations are helpful for warning you about low and high temperatures in your own microclimate. If you have questions about weather protection strategies, don't hesitate to give your local Grangetto's vineyard experts a call!
Nature has done its job once again, and the vines are fully awakened. Now it's our job to protect what we have been given. Looking forward, we are optimistic about the vintage for the San Diego and Temecula regions. We still have a long way to go, but we are off to a great start so far! We wish you all a safe and happy Easter season, and please feel free to reach out to your local Grangetto's for all your vineyard supply needs and questions.

More Information by Our Resident Expert, Matthew Noreen:
Springtime Care for San Diego Vineyards