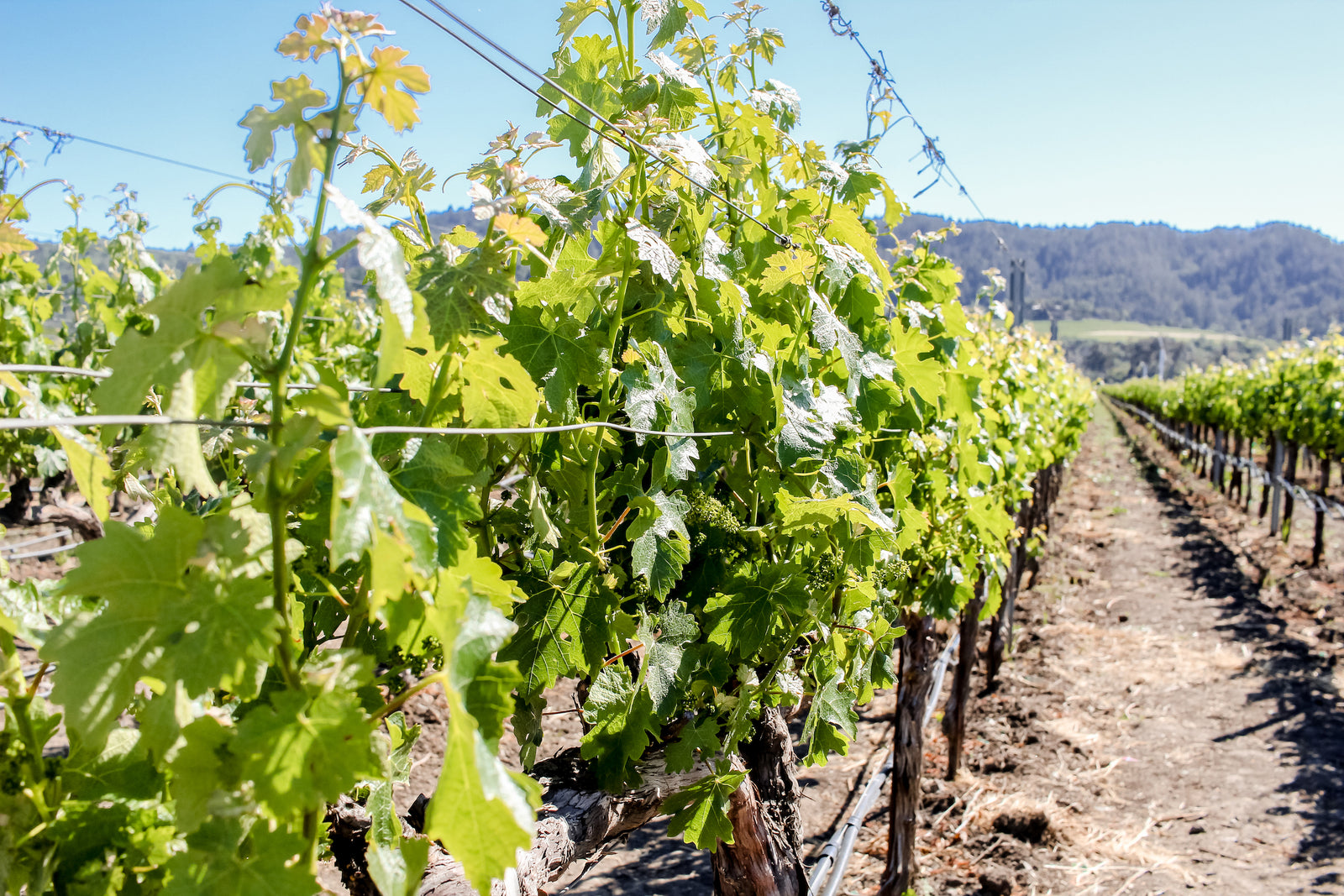 Spring is turning into summer and that means many vineyards already have sets. It is critical to ensure your wine grapes have the best possible growing conditions. The goal for this month is to start shoot thinning, early leaf removal, giving nutrients, and staying on top of pest and disease management, as well as weed control during the early season in San Diego and Temecula. Here is some guidance from our resident vineyard specialist, Matthew Noreen, as your vines create sets heading from spring to summer.
-----
EARLY CANOPY MANAGEMENT
PREP FOR A FLOURISHING SEASON
Early canopy management is one of several steps required to prepare the vines for good fruit production. Shoot thinning and leaf removal around the cluster zone are techniques commonly applied to open up the canopy, reduce canopy congestion and manage excessive yield. These canopy adjustments increase spray coverage and improve light exposure and cluster temperature. They will also improve air circulation within the canopy, reducing relative humidity and making the canopy less conducive to pests and diseases.
-----
SUPPORTS & TRELLISES
SETTING UP YOUR VINES FOR A FRUITFUL YEAR
A quality soil test or a previous year's petiole analysis is important in understanding what nutrients the vineyard needs. Early season nutrient management will most likely include nitrogen, zinc, and boron. In addition, potassium and magnesium may also need to be managed at this time. Make sure you consider the amount of nitrogen applied in your vineyard. Too much can cause flowering to be delayed and vegetative growth accelerated. Too little will result in reduced vigor and less, lower-quality fruit. If you need to send in some samples of soil or petiole, contact your Grangetto's Vineyard Expert, Matthew Noreen.
Many things influence the need for nitrogen, including soil type, variety, rootstock, weather, and more. Please understand that the normal Nitrogen application rule is based on the previous year's yield. Our rule of thumb is about 3 pounds of nitrogen are removed per ton of harvested grapes from the year prior. For instance, if you harvested 3 tons of grapes an acre, we would put on around 9 pounds per acre of nitrogen. There is much more to consider as well for the other nutrients.
Scale and mealybugs can be suppressed with horticultural oil, to smother them. Use sufficient water volume to reach into tight spaces on the vine where they hide and never in the San Diego Heat.
Spring weed management is critical, make a spring herbicide application before weeds start growing and get too tall in the vineyard, make sure to avoid crop injury, and spray wisely never on a windy day. You can use our organic Suppress or Glystar non-organic for your herbicide choices.
Ending early-season vineyard practices has a significant role in improving crop quality and reducing disease, pest, and weed pressures and is a must in our high-quality San Diego and Temecula Vineyards. The professionals at your local Grangetto's are always happy to assist you with all of your vineyard needs!
More Information by Our Resident Expert, Matthew Noreen: