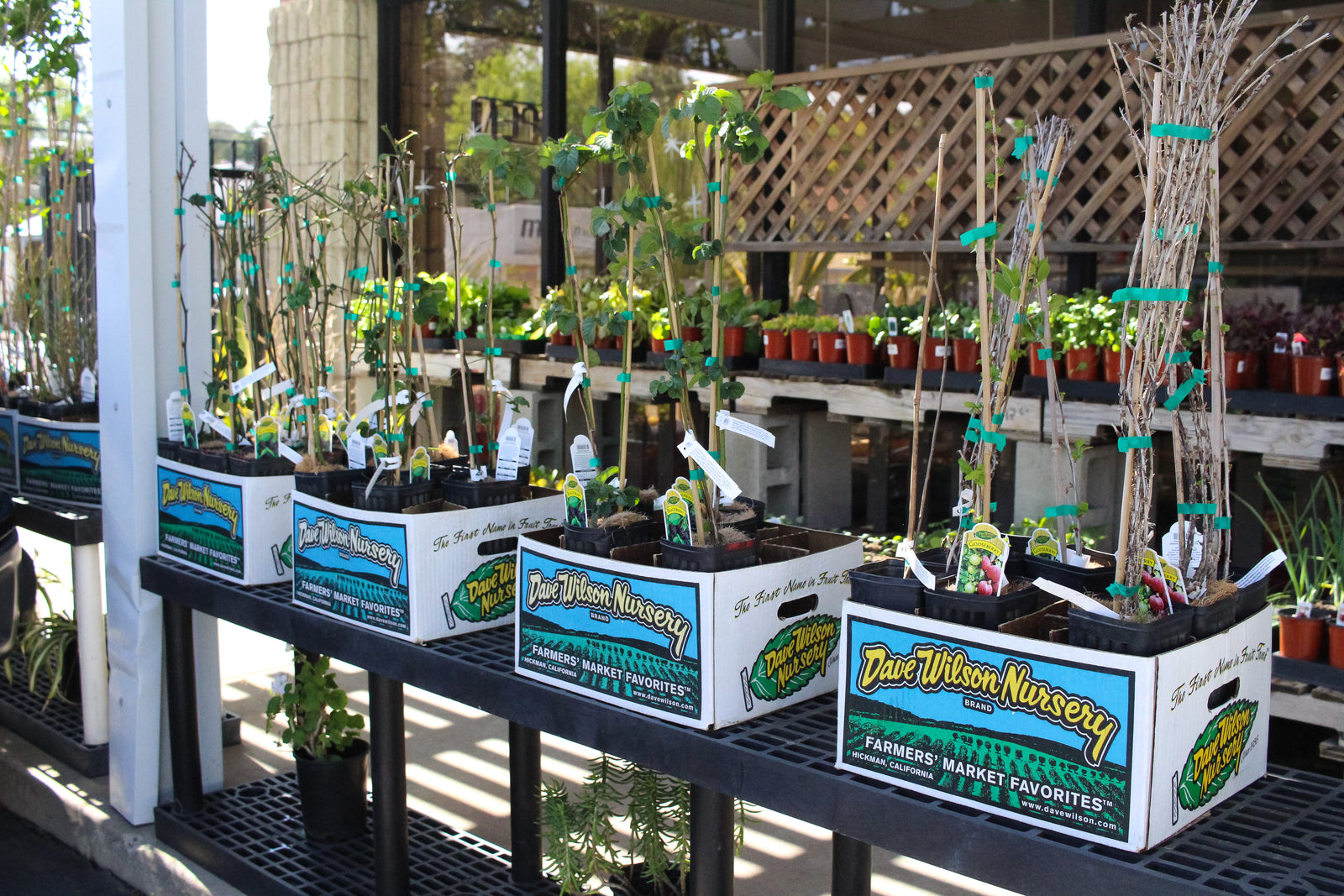 It is best to plant bare root trees immediately, in order to keep the fragile roots from drying out. If you can't plant because of weather or soil conditions, store the trees in a cool place and keep the roots moist. 
Richard Wright of Edible Eden recommends soaking the rootball in a container overnight. Never soak longer than 24 hours. For an added boost, soak in a solution of SUPERthrive. Follow label directions. After soaking, use the container of solution to water in the plant.
View his pdf on bare roots which include chilling requirements.