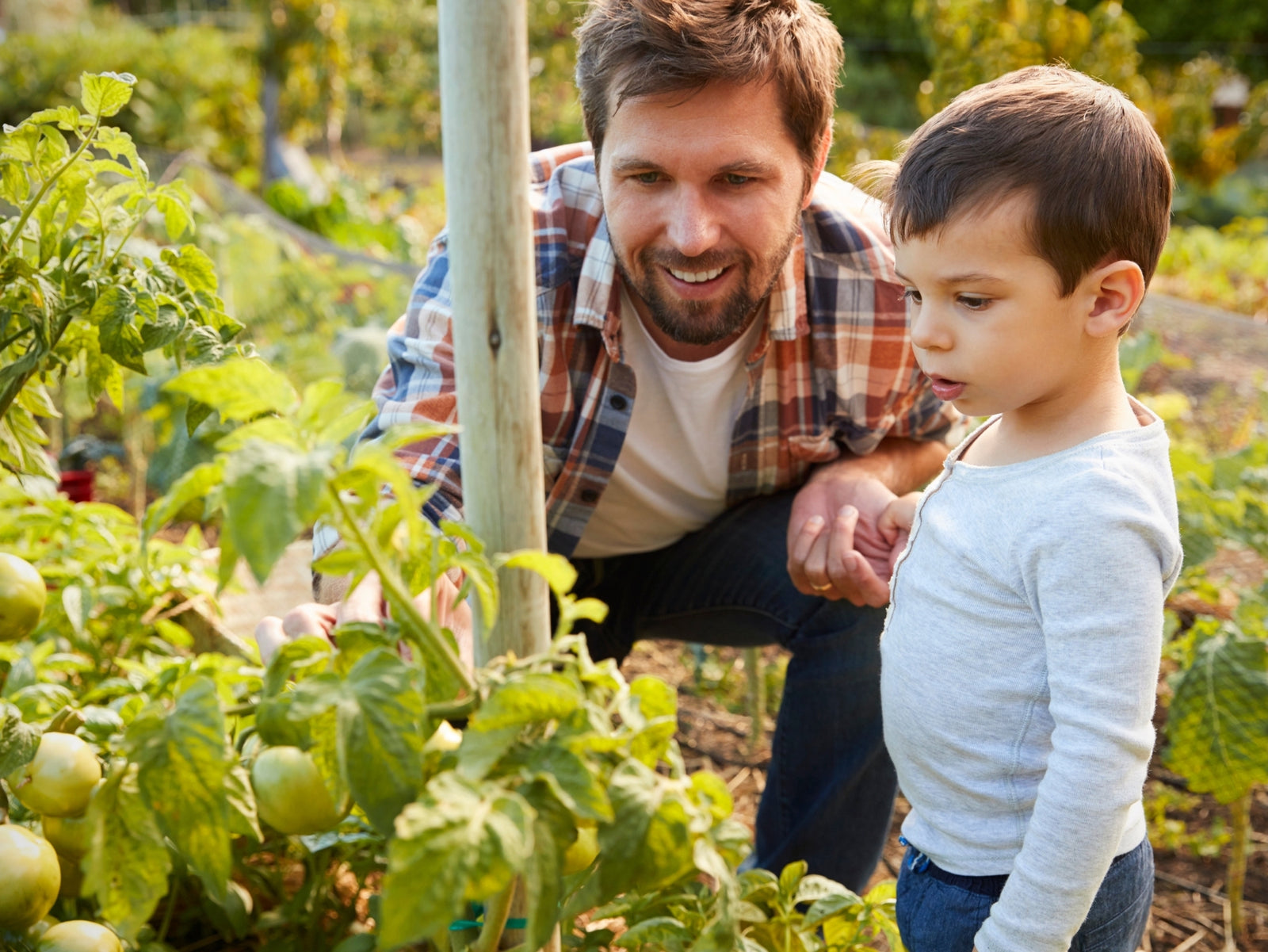 Looking for the perfect Father's Day gift for the hands-on dad in your life? Look no further than Grangetto's Father's Day 2023 Gift Guide! Our carefully curated selection of tools and supplies is designed to equip your dad for all his gardening and yard projects. From sturdy garden tools to premium supplies, we have everything he needs to tackle any task with ease. Whether he's an experienced gardener or just getting started, our gift guide has options to suit every skill level. Show your appreciation for his hard work and passion with a gift that will fuel his green thumb and inspire his outdoor adventures. Explore our Father's Day gift ideas below and give your dad the tools he needs to create his own garden paradise. Happy Father's Day!



1. Planter Box
Plant fresh veggies year-round in southern California with our easy-to-use garden bed kits. No extra labor required. Available in two sizes with optional leg kit. Start your garden today!

2. Gopherhawk Trap
Say goodbye to lawn and garden pests! Gift Dad the effective and humane GopherHawk traps for a pest-free yard. The easy solution to tackle rodent damage.

3. ECHO Tools 
Elevate Dad's outdoor game with Echo power tools. From string trimmers to leaf blowers, chainsaws, and hedge trimmers, equip him with the best. Make his yard work a breeze!

4. Grangetto's Pruning Holster
Equip Dad with a pruning holster to keep his tools within reach while working in the garden or landscape. This handy gift is the perfect complement to any hand tool collection. Give him the convenience he deserves!

5. Hand Pruners
Elevate your pruning game with a quality hand pruner. Perfect for smaller tasks like roses and shrubs, it features a sharpen-able forged steel blade and cushioned rubber handles for comfort. Get pruning with ease and precision!

6. Corona Tools
Elevate Dad's gardening game with top-notch Corona tools. From shovels to pruners, hedge shears, and more, equip him with the best. Gift quality and precision for his green thumb pursuits. 

7. Wheelbarrow
Give Dad the gift of convenience and efficiency with a wheelbarrow, the ultimate tool for gardening and yard projects. Make his tasks easier and his projects more enjoyable. A true game-changer!



8. California Native Plants
Surprise Dad with the beauty of California Native plants from Moosa Creek Nursery. Elevate his garden with the best of what California has to offer. A gift that brings nature's charm home!

9. Gloves
Give Dad the gift of comfortable gardening with quality gloves. From big tasks to small, they're an essential tool for every green thumb. Show him you care with the perfect pair!

10. Lawn Rake
Keep your landscape pristine with a light lawn rake for routine clean-up. Need to level soil or prep for planting? Opt for a rake with iron teeth. Look for strength in the bow attachment of the teeth to the handle. Get your garden game strong!
Discover the perfect gift for Dad at your local Grangetto's. From gloves to shears and planter boxes, we have something he'll love. Show Dad your appreciation this Father's Day at our Escondido, Encinitas, Fallbrook, or Valley Center locations.