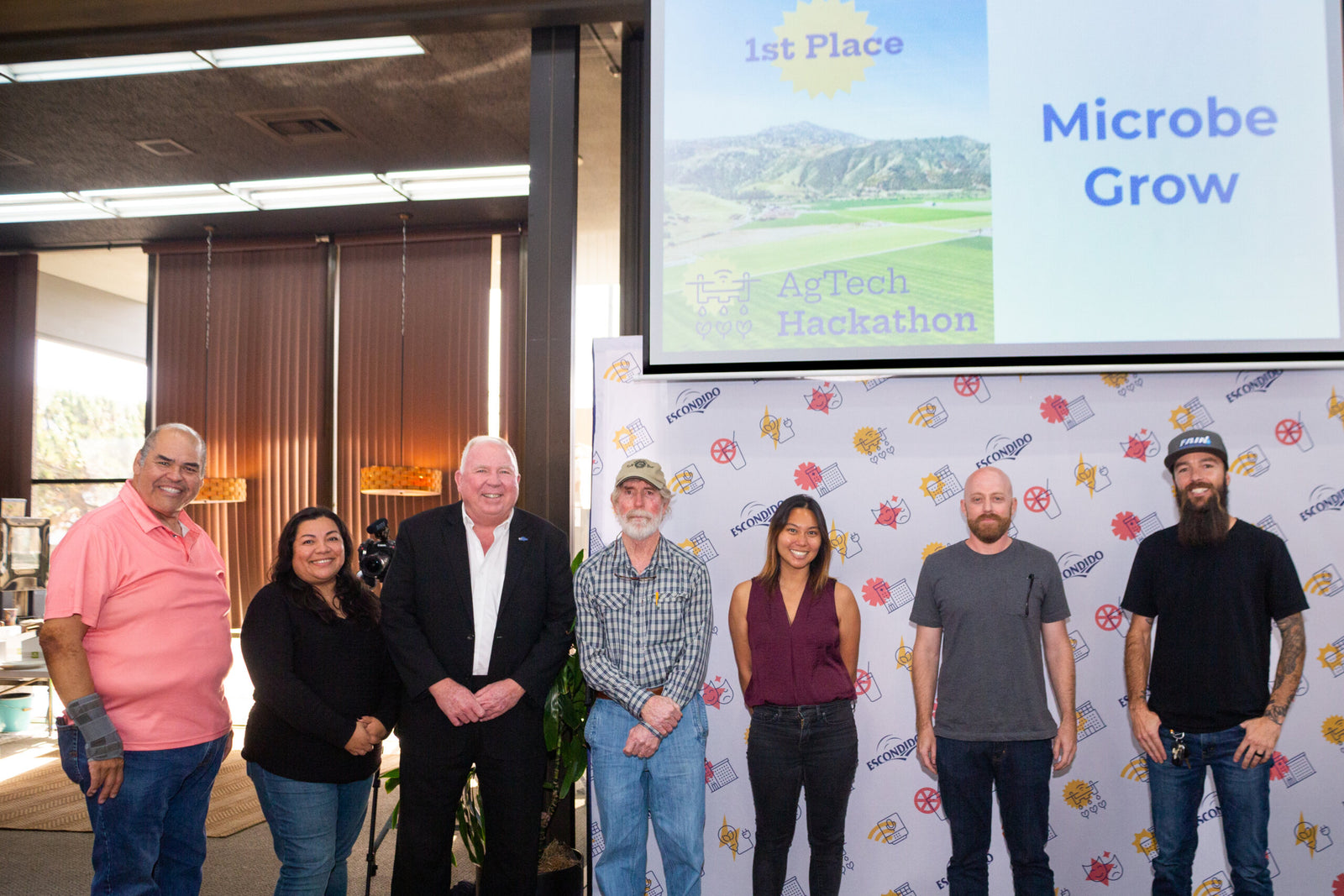 We're excited to announce that the Microbe Grow concept took home first place at the first Escondido AgTech Hackathon!
Microbe Grow is a method of producing environmentally-friendly microorganisms in a bioreactor, then using them to benefit soil and plants. The concept was developed and pitched by a team of experts led by crop consultant and avocado grower Eddie Grangetto.
A licensed Pest Control Advisor and Certified Crop Advisor, Eddie focuses his efforts on developing custom fertilizer programs for local avocado and citrus growers. Taking the lead from father Ed Grangetto, Sr., Eddie keeps ahead of industry trends through his work in organic and sustainable farming.
Having placed first out of the 12 pitches, Microbe Grow received $5,000 to help with business development.
The Hackathon is part of the City of Escondido's initiative to encourage and support innovators in the agriculture industry. We're excited to see how the Grangettos continue to contribute to improvements, innovation, and forward thinking within agriculture!
Photo credit Sarah Schlosberg.
Read more HERE.