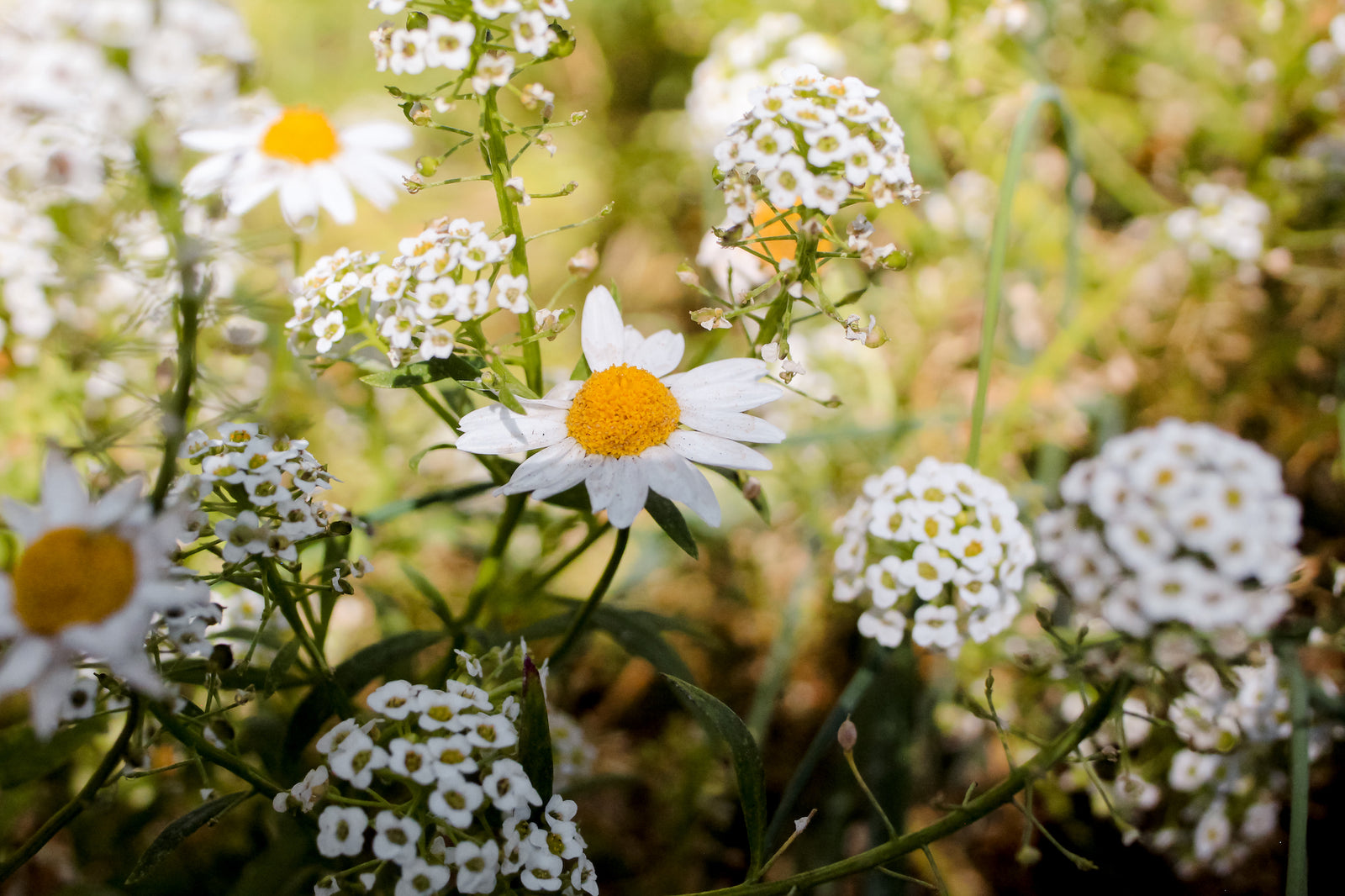 Who doesn't love a landscape full of colorful, fragrant blossoms? With so many flower varieties that thrive in Southern California, it's hard to pick favorites! Here are our recommended top 10 flowers to grow in San Diego for home gardeners.
QUICK ANSWER
The top 10 flowers to grow in San Diego
While many flowers can flourish in San Diego, we have a few suggestions to get you started. Consider adding these varieties to your space:
Bougainvillea
Mexican bush sage
Alyssum
Cosmos
Pansy
Snapdragon
California monkey flower
Seaside daisy
California fuchsia
Salvia
A COMPARISON
Garden Flowers for San Diego  
Flower Variety

Annual/Perennial

Native/Nonnative

Bloom Season 

Bougainvillea
Perennial

Nonnative
Year-round
Alyssum
Perennial

Nonnative

Year-round

Cosmos

Annual

Nonnative

Summer

Mexican bush sage

Perennial

Nonnative

Spring-Fall 

Pansy

Annual

Nonnative

Fall-Summer

Snapdragon

Perennial

Native

Spring-Fall 

Salvia

Perennial

Nonnative

Summer

California Fuchsia

Perennial

Native

Summer-Fall 

California Monkey Flower

Perennial or 

Annual

Native

Spring-Summer

Seaside Daisy 

Perennial

Native

Winter-Summer
Characteristics: 
Bougainvillea is a climbing shrub that can be grown on the ground, on trees and trellises, and in pots. Growers can look forward to profuse blooms in colors such as hot pink, purple, light pink, orange, or white.
Alyssum and seaside daisies are smaller, delicate flowers that make pretty ground cover or filler plants. Alyssum produces tight clusters of tiny white or purple flowers. Seaside daisy plants will produce small blooms with pinkish-purple petals and a round yellow center.
The tall and airy cosmos is mainly found in shades of pink and white, with long stems that make flowers perfect for cutting.
Mexican bush sage and salvia bushes make a great landscape addition. Mexican bush sage is easily recognized by its soft gray-green leaves and purple racemes, and it will reach about 4 feet tall/wide at maturity. Salvia, related to sage, tends to be a smaller bush with more compact, almost lavender-like purple blooms.
Pansies and snapdragons brighten up the garden with cheery blossoms, even in cooler weather. Both come in a wide variety of hues that will complement your garden color scheme.
The California fuchsia and California monkey flower are natives that grow as small bushes or subshrubs. Fuchsias produce slender scarlet flowers. Be aware that fuchsias will spread—if you want them restricted to a single area, consider planting them in a container. California monkey flowers come in a golden orange or yellow color and will bloom throughout most of the year.
......
HOW TO GROW FLOWERS 101
Tips to Grow Flowers in San Diego
It's important to understand what your flowers need to thrive before you bring them home from the nursery. Their different soil, water, light, and space requirements will help you determine where your beautiful blooms will flourish.
1. SOIL & LIGHT
When selecting a location for your flowers, it's important to know the conditions that will allow them to thrive:
Soil type: The key component for all of these plants is well-drained soil. California monkey flowers, California fuchsias, bougainvillea, and Mexican bush sage are not terribly picky about soil types as long as there is good drainage. Seaside daisies prefer sandy soil but will tolerate some clay. Snapdragons and pansies need more rich soil, so a little potting mix will prove helpful. Salvia prefers loamy clay soil; alyssum also does well in loamy soil but is quite adaptable to other soil types. Finally, it's important to note that cosmos thrives in light soil that is not too rich or overly fertile—this makes it a great option for some of the more difficult parts of your yard. Again, even though most of these flowers are quite hardy, all of them will do poorly if the soil does not drain well and stays too wet.
Light: San Diego County lies in USDA zone 10, meaning that the best flowers to grow here love the sun! Bougainvillea and Mexican bush sage thrive in the heat and must have full sun; cosmos and salvia also need full sun. California monkey flowers and California fuchsias will grow in full or partial sun. Alyssum and snapdragons do best in full sun but can tolerate a little partial shade. For pansies, it's best to plant them in a sunny spot that gets some afternoon shade (they like full sun but cooler temperatures). Seaside daisies also prefer full sun, but these coastline natives will tolerate partial shade or fog.
These guidelines will help your flowers reach their full potential.
2. WATER 
Flowers in San Diego gardens are typically happy with less frequent watering, especially the drought-hardy natives. A good watering schedule and well-draining soil are key as you care for your flower garden. 
Bougainvillea and Mexican bush sage are quite happy with dry conditions once established, only needing thorough watering every few weeks. Similarly, salvia and cosmos do not need excessive irrigation, but they will require some water during the dry San Diego summers. 
Alyssum and snapdragons require thorough watering (about an inch deep) about once a week. The same applies to pansies when rain is scarce. Seaside daisies are happy in dry soil but do well with a moderate weekly watering.
California fuchsias and California monkey flowers both have very low water needs. Established fuchsias can be watered one or two times a month in the summer. A monthly 1"-deep watering during the dry months from April to October will suffice for monkey flowers.
Understanding the water requirements for your flowers will pay off with healthy plants and beautiful blossoms!
3. MAINTENANCE
Lucky for you, most of these flowers are quite tough and have relatively low maintenance needs. Now that your garden is growing, here are some quick guidelines to ensure that it flourishes:
Bougainvillea: Late winter pruning helps to maintain your vine's desired shape and prepares it to bloom in warmer weather.
Alyssum: Deadhead old flowers to encourage growth.
Cosmos: Do not fertilize—cosmos does best in less rich soil.
Pansy: An all-purpose fertilizer can be helpful, but avoid anything heavy in nitrogen. Remove dead flowers.
Snapdragon: When the weather heats up, cut back old flower stalks to encourage a second bloom when the weather starts to cool again.
California fuchsia: These should be cut back hard every winter, after the plants have finished blooming. Leave the stalks about 1" long (don't cut into old wood below the last set of leaves).
California monkey flower: Deadhead to produce more flowers, and pinch back new growth if you wish to maintain a compact form.
Seaside daisy: A layer of mulch will help retain moisture and keep plants cool.
Mexican bush sage: Pruning two or three times in the spring and summer can help the bush fill out. Sage can be pruned to the ground in winter.
Salvia: Deadhead spent flowers. Adding a layer of mulch can also be helpful.
Though these plants are all quite low-maintenance, knowing these simple tricks for each variety will help you get the most out of your flowers.
These tips are just a start, but hopefully you are inspired to start incorporating some gorgeous blooms in your garden! Now that you know ten top picks for the San Diego area, you'll have an idea of what to look for and how to plan out your landscape. As always, you have a whole staff of garden experts at your disposal at Grangetto's—nothing makes us happier than helping you achieve success in the garden!
More Resources: