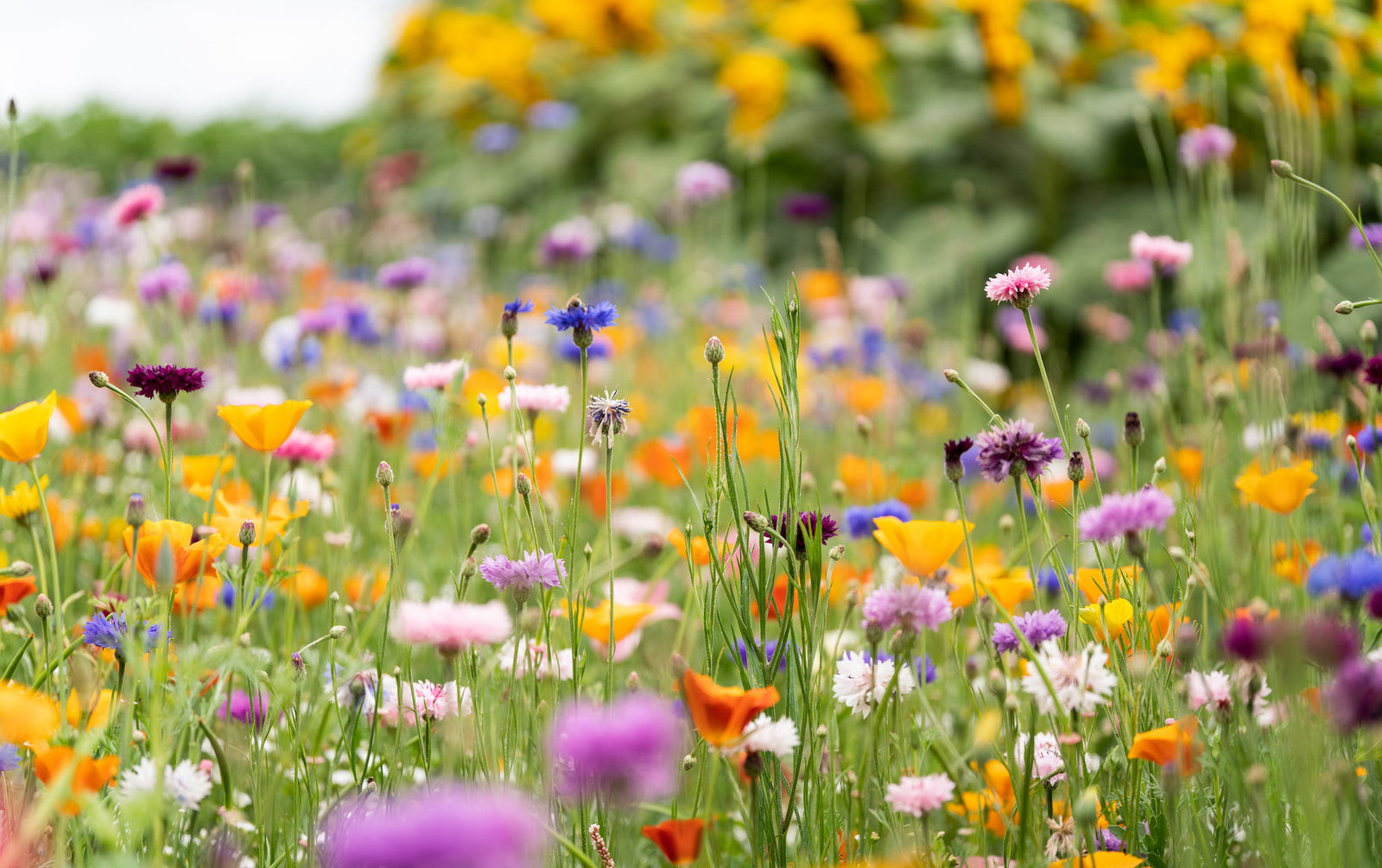 We might think of autumn as harvest time, but for us in San Diego, there's still plenty we can do in the garden as temperatures start to drop! Fall is one of the best times of year to garden, as the soil is still warm and we get more rain. Besides cool-season veggies, there's a variety of flowers that will thrive when you plant them during the fall season.
Quick Answer
Flowers To Plant In Fall In San Diego
Here are some of our favorite blooms that will thrive in your fall garden:
Wildflowers
Iceland Poppies
Pansies
Stock
----
A Comparison
Flowers To Plant In Fall
| | | | |
| --- | --- | --- | --- |
| Variety | Bloom Season | Planting Time | Sun |
| Wildflowers | Spring | Fall | Partial-Full |
| Iceland Poppies | Spring-Summer | Fall | Full |
| Pansies | Winter-Spring | Fall | Partial-Full |
| Stock | Spring | Fall | Partial-Full |
Details:
Wildflowers come in packets with mixed seeds. Some favorite varieties for fall planting include asters, cosmos, coreopsis, black-eyed Susans, poppies, and flax.
Iceland Poppies come in a number of beautiful colors. With their tall stems and large papery petals, these make for a lovely bouquet that will add a touch of elegance to any room.
Pansies don't last long in the nursery, so start looking for the healthiest plants early in the fall. These beauties will add a lovely pop of cool-season color to your landscape.
Stock flowers bloom in columns on sturdy stems. You can choose from a number of varieties, including "Cinderella," "Iron," "Legacy," "Starlight Scentsation," and "Antique Pink."
Some more flowers to plant in fall include calendula, cineraria, dianthus, delphiniums, nemesia, snapdragons, and sweet peas.
Fall Flowers 101
Flowers To Plant In Fall In San Diego
For us in San Diego, autumn is another opportunity to enjoy beautiful blooms! It's fun to garden in the cooler weather, and with a little know-how, you'll soon be ready to plant your fall flowers.
1. Soil
Part of what makes wildflowers "wild" is that they'll grow virtually anywhere! With this in mind, don't add fertilizers, compost, or other nutrients to your soil—wildflowers prefer the less fertile ground.

Plant your poppies in soil that drains well, preferably sandy loam soil.

Pansies require richer soil that drains well but still retains some moisture. Make sure to amend your soil with plenty of organic matter such as a fertile soil mix or compost. Stock, also known as gillyflower, requires more nutrient soil as well.
2. Water & Sun
Plant your poppies and wildflowers where they can get full sunlight. While full sun is typically best, stock and pansies can tolerate some shade or partial sunlight.

When you're planting your stock, pansies, and wildflowers, make sure not to plant too deep in the soil. Sprinkle your seeds throughout the area and cover them lightly.

Fall flowers do well with frequent light watering. Water when your soil has started to dry, and keep your flowerbed moist but not soaking. Especially if we have a wet fall, you shouldn't have to worry about your flowers getting too thirsty.
3. Maintenance
The flowers we've discussed here are all pretty low-maintenance. With regular watering and weeding, your plants will be well cared for. Deadhead your flowers when the blooms are spent. This is when you pinch or snip off old flowers and stems to keep the plant healthy. See this article for more details.
BONUS: Bulbs To Plant In Fall
Tazetta hybrids should be planted now. These polyanthus or bunch-flower daffodils include paperwhites, golden dawn, Soleil d'Or, and matador. Also, plant drought-resistant bulbs and corms from South Africa such as freesia, sparaxis, ixia, tritonia, watsonia, and nerine.
Now that you've got plenty of beautiful flower varieties to start choosing from, it's time to get ready for fall blooms! Visit the Grangetto's nearest you to find seeds, soil amendments, advice, and everything else you'll need!
More Resources: 
- The Beauty Of Fall & Winter Annuals