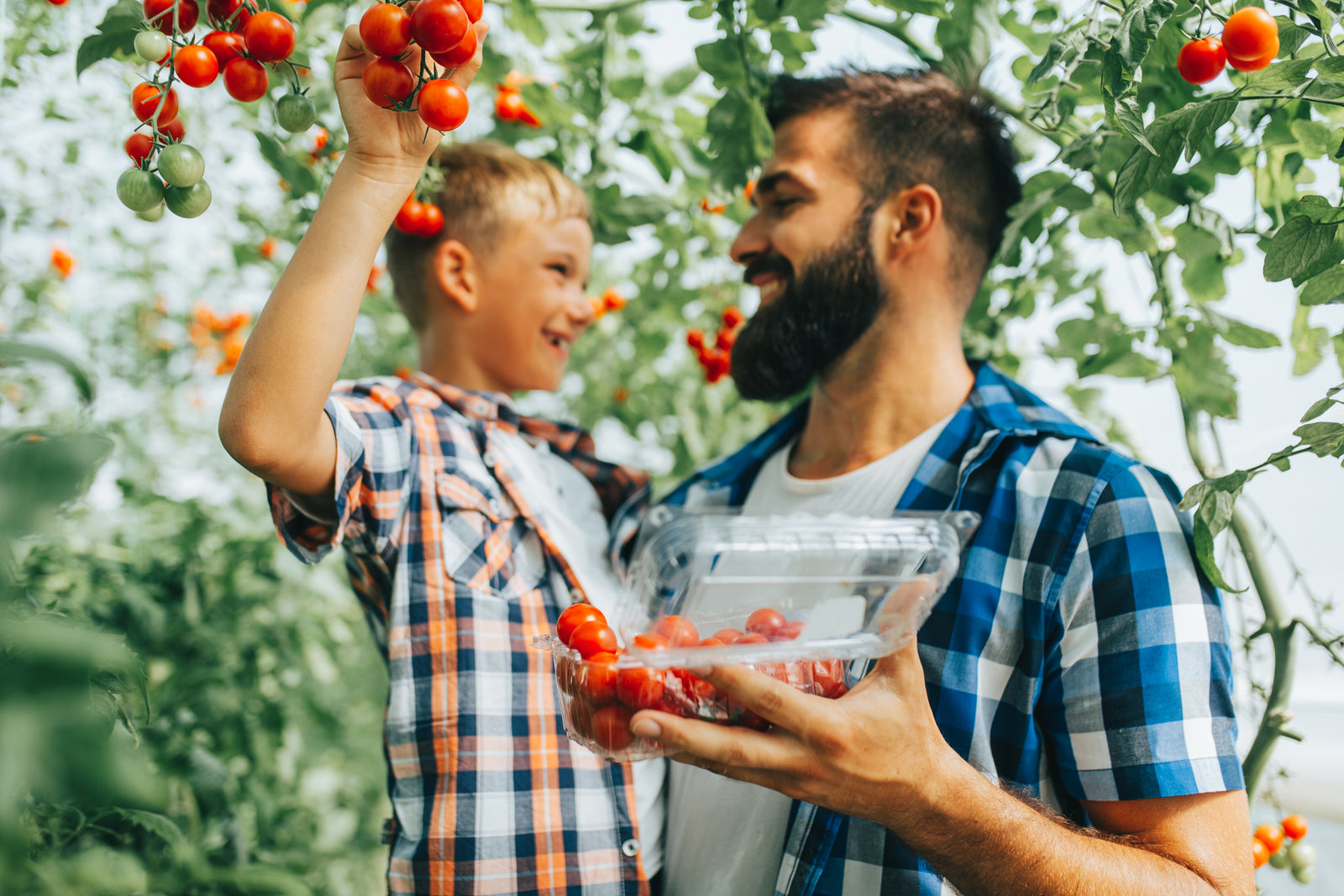 Looking for a gift for Dad this Father's Day? We've got you covered. Check out our list of gift ideas for Dad below.
1. Planter Box
In southern California we can plant fresh veggies year-round. Garden bed kits are designed to make it easier for you to have an attractive raised garden bed, without the need for extra labor such as cutting the wood, measuring, and trying to figure out what materials are needed. Garden beds provide a way to garden in small spaces or in areas where the soil is lacking nutrients. Our garden kit comes in two sizes, and an optional leg kit is also available to bring your raised bed up to a more comfortable gardening position.
2. Gopherhawk Trap
If rodents are damaging your lawn or garden, GopherHawk traps offer an effective, humane way to get rid of pests. Gift Dad this easy solution for a pest-free yard!
3. Seeds
A collection of Dad's favorite flower & veggie seeds makes a perfect gift that will keep on giving throughout the season. June is a great month for planting trees and shrubs. There's also still time to plant warm-season crops like tomatoes, squash, peppers, sweet potatoes, cucumbers, melons, and herbs.
4. Shovels
The shovel is a classic. This tool helps in starting your garden and continued maintenance. Shovels are helpful when it comes to digging, lifting, and moving bulk materials. It might just be time that Dad is ready for a new shovel!
5. Hand Pruners
This everyday tool is made for smaller pruning tasks. Use it for roses, trees, and shrubs that don't have huge limbs. A quality hand pruner will be made of forged steel and have a sharpen-able blade. The handles will be cushioned with rubber and ergonomically designed for comfort. 
6. Loppers
Loppers are another great addition to Dad's toolkit. These are bigger, long-handled versions of the hand pruner. The extra leverage the long handles provide, combined with the heavier, stronger jaws, allows them to cut branches an inch or more thick. 
7. Soil - G&B Organics Soil Building Conditioner
Mulch, Mulch, Mulch! Prevent moisture evaporation in the soil and disperses water intake slowly over time. This helps keep the roots cool and breaks down into healthy natural organic nutrients.
8. Pruning Holster
A pruning holster lets Dad keep his tools handy while he works in the landscape or garden. This convenient gift makes a great complement to any hand tool!
9. Gloves
A pair of quality gardening gloves is another essential that makes a great gift for Dad. Whether he's tackling big tasks or small ones, a good pair of gloves will always be of use.
10. Lawn Rake
A light lawn rake is handy for routine landscape clean-up. For heavier tasks such as leveling soil, making rows for planting, or pulling soil over rows of seeds, consider a rake with iron teeth. Hint: a rake is stronger if the teeth are attached to the handle by a bow that runs from either end of the head.
Whether it's a pair of new gloves, some shears or even a planter box you're sure to find something your dad will love. Stop by your local Grangetto's in Escondido, Encinitas, Fallbrook, or Valley Center to find the perfect gift that tells Dad you appreciate him this Father's Day.